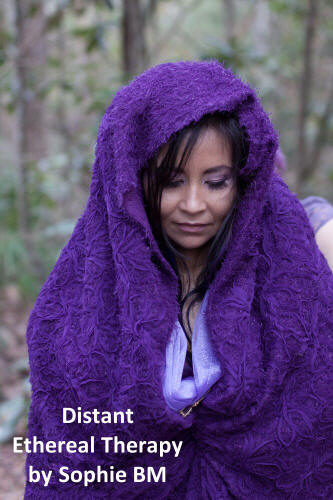 Ethereal Therapy session conducted through distance healing to bring you gently back into balance emotionally, spiritually, and intellectually. Sessions are conducted by Sophie BM remotely during your sleeping state while you stay at your location. A written report of her findings is sent to you once the session is complete.
A session will normally last for 30 minutes to 1 hour depending on the needs of the client. Appointment times are based on the client's sleeping schedule. All sessions are kept confidential.
Making a Reservation
Distant Ethereal Therapy Sessions must be booked at least one week in advance and paid at the time the appointment is made. Please be well hydrated on the date/time of your scheduled treatment. Do not wear any jewelry or metal accessories during your sleeping time.
Session Fee: $60.00 U.S.D. per person
Distant healing sessions must be paid for at the time of booking the appointment.
Please Text to book appointment via: 850.240.4808.
Late Appointment Arrival Policy
Ensure you get the most treatment time out of your appointment by settling into your sleep area at least 10 minutes before your scheduled treatment. Disruptions will only shorten your available treatment time and will not be subject to any discounts.
Cancellation/No Show Policy
If you need to reschedule or cancel an appointment, please give at least 48 hours' notice. Otherwise, full payment of subsequent sessions will be expected on the booking of your next appointment and are non-refundable even if you are not ready as scheduled.